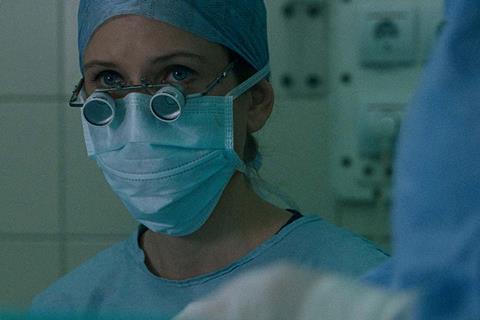 Submissions for the best international feature film award at the 2021 Academy Awards have started to come in, and Screen is keeping a running list of each film below.
Scroll down for the full list
The 93rd Academy Awards is set to take place on April 25, 2021. It was originally set to be held on February 28, before both the ceremony and eligibility period were postponed for two months due to the Covid-19 pandemic.
Submitted films must have been released in their respective countries between the expanded dates of October 1, 2019, and December 31, 2020. (Last year it was October-September.) The shortlist of 10 will be unveiled on February 9, 2021.
In another change to the eligibility rules, films that had a previously planned theatrical release but are/were initially made available through a commercial SVoD service may now qualify for consideration. The standard rules state that an initial theatrical release is compulsory.
This is the second year the award will be given under the name of 'best international feature film', after a change in April 2019 from 'foreign-language film'.
An international feature film is defined as a feature-length motion picture produced outside the US with a predominantly non-English dialogue track, and can include animated and documentary features.
2020's award saw 92 submissions, with nominations for Spain's Pain And Glory, Poland's Corpus Christi, North Macedonia's Honeyland, and France's Les Misérables, and the award eventually going to South Korea's Parasite, which was also the first non-English language film to win the best picture prize.
Latest submissions
Armenia: Songs Of Solomon (Arman Nshanyan)
Inspired by true events, the film centres a childhood friendship, torn apart by the Hamidian massacres infiltrated by the Ottoman Empire under the rule of Sultan Abdul Hamid II in the late 19th century. The film shot in 2018 but has not yet been released in its home territory, currently scheduled for November 26. It is a debut feature for Nshanyan, whose acting credits include 2016's Vigilante Diaries and 2017's The Path Of Our Dream. Of eight previous entries since 2001, Armenia has no nominations so far.

Hungary: Preparations To Be Together For An Unknown Period Of Time (Lili Horvát)
Márta, a 40-year-old neurosurgeon, falls in love. She leaves her shining American career behind and returns to Budapest to start a new life with the man. But the love of her life claims that they have never met before. Horvát's second feature – after 2015 Karlovy Vary title The Wednesday Child – premiered at Venice Days in September, going on to play festivals including Toronto, Zurich and Thessaloniki. The country recently won the foreign-language award for Lázló Nemes' Son Of Saul in 2016, with one other win for Istaván Szabó's Mephisto in 1982 as part of 10 total nominations from 55 entries. Barnabás Tóth's Those Who Remained made the shortlist last year.
This is a second directorial feature for Abdykalykov, after 2015 Karlovy Vary premiere Heavenly Nomadic. Running To The Sky follows lonely 12-year-old Jekshen, who is encouraged by his girlfriend and his father's friends to take part in a big race that could change his life for the better. It debuted at Germany's Schlingel Film Festival in 2019, going on to play South Korea's Busan that same year. It marks Kyrgyzstan's 13th submission since its first in 1991; none of the country's previous entries has received a nomination.
Thailand: Happy Old Year (Nawapol Thamrongrattanarit)

Produced by Thailand's Very Sad Pictures and Happy Ending Film, this romantic drama follows a woman who is throwing away possessions to convert her house into a home office. When she finds items belonging to her ex-boyfriend, she is drawn back into her romantic past. The film debuted in Thailand on December 26, 2019; it has since played the Asian festival circuit at Shanghai, Beijing and Busan. It is an impressive eighth feature directed by Thamrongrattanarit since 2012. This is Thailand's 27th Oscar submission, with their first coming for the 1985 awards. It would be their first nomination or shortlisting of any kind.
Uzbekistan: 200 Songs Of Farida (Yalkin Tuychiev)
Kamil's peaceful life with his three wives in the remote region of Turkestan is disrupted when a fourth wife arrives. Suddenly his polyamorous life is caught in the Central Asian conflict, as the film depicts the changes in women's lives under the patriarchy and war. This is Tuychiev's eight feature, which debuted at Busan in October 2020. It is only the second time Uzbekistan has submitted to the international feature award, following last year's Hot Bread which was not nominated.
Africa
Algeria: Héliopolis (Djaâfar Gacem)
Algeria's international feature Oscar submissions got off to an auspicious start – the country's first entry, Costa Gavras' Z, won the award in 1970. There have been four further nominations since then, with three of them for Rachid Bouchareb, most recently for Outside The Law in 2011. Algiers-born director Gacem returns to the same subject as that film: the Sétif and Guelma massacre in 1945, when French colonial powers violently suppressed demonstrations for independence by the Algerian people. Bouchareb's title sparked controversy in France for its unorthodox portrayal of an oft-covered event in Algerian cultural history.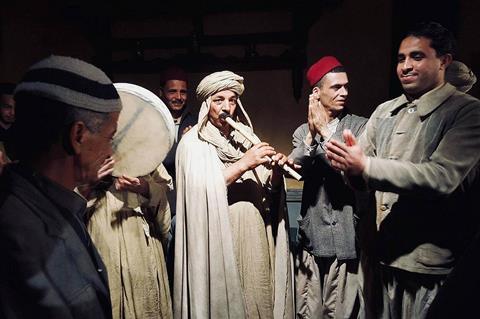 This film follows a young man on his first night in the infamous Ivorian prison La Maca. He is told he must entertain his audience as the designated storyteller until morning, risking death should he fail. It is directed by Philippe Lacôte, whose previous feature, Run, debuted in Un Certain Regard at Cannes in 2014 before being submitted for Oscar (it was not shortlisted). Night Of The Kings received its world premiere at Venice before going on to play Toronto. The only other time a film has been submitted by Ivory Coast for the Oscar was in 1977, when Jean-Jacques Annaud's Black And White In Color won the Academy Award.
Lesotho, a southern African nation landlocked entirely within the borders of South Africa, makes its Oscar debut – and with a strong contender. When her village is threatened with forced resettlement due to reservoir construction, an 80-year-old widow finds a new will to live and ignites the spirit of resilience within her community. Mosese's feature debuted in the Biennale College at Venice 2019, going on an extensive international festival tour including Sundance, International Film Festival Rotterdam, and Göteborg. It also won prizes at Athens, Durban, Guanajuato, Haifa, Hamptons, Hong Kong, La Roche-sur-Yon, Montclair, Montréal, Portland, Reyjavik, Sundance and Taipei festivals.
Kenya: The Letter (Maia Lekow, Chris King)
Kenya enters the Oscar international feature race for only the fifth time, with a story about a young man who returns from the city to his rural village in Kenya after his grandma receives a death threat and accusation of witchcraft. On his return he finds a frenzied mixture of consumerism and Christianity. The film is a feature directorial debut for both Lekow and King, who also produce; King has previously edited titles including Togetherness Supreme and From A Whisper. The Letter debuted at International Documentary Festival Amsterdam in November 2019. Kenya is still searching for its first Oscar nomination.
South Africa: Toorbos (Rene van Rooyen)
Toorbos explores the uprooting of a young forest woman and her community during the time of the last forest inhabitants of South Africa's Knysna forest of the 1930s. It played at its native country's Silwerskem Fees in 2019, before a full theatrical launch in November 2020. Gavin Hood's Tsotsi went all the way to Oscar glory in 2006 for South Africa; aside from that, the country has received one nomination (for Darrell Roodt's Yesterday in 2005) and two shortlistings – for Oliver Schmitz' Life, Above All in 2011 and John Trengrove's The Wound in 2008.
Sudan joins Lesotho as a first-time Oscar entrant, with Abu Alala's 2019 Venice Days title – his debut feature. The film had a strong festival run after its launch on the Lido, going on to play Toronto, El Gouna, Hamburg, Cologne, Busan, Thessaloniki, Tallinn Black Nights, Göteborg and Glasgow among others. It centres a young man who turns 19, having received a prediction from his village's holy man that he will die when he reaches 20. New Wave Films acquired the title for a UK-Ireland release soon after its festival launch.
Ben Hania's fifth feature film debuted in Horizons at Venice Film Festival 2020, following Cannes (twice) and Locarno launches for three of her previous four titles. It follows the journey of Sam Ali, a Syrian man who fled to Lebanon to escape the Syrian war, hoping to eventually join his lover in Paris. This is Tunisia's seventh submission with no previous nominations; Ben Hania also directed 2019 entry Beauty And The Dogs.
Americas
Brazil: Babenco: Tell Me When I Die (Bárbara Paz)
This is Brazil's 50th international feature submission with four previous nominations; Keeper of Promises in 1962, 1995's O Quatrilho, 1997's Four Days In September and Central Station in 1998. Paz's documentary takes in the life of Argentine-Brazilian filmmaker Hector Babenco, whose films played at international festivals and who directed Hollywood stars including Meryl Streep and Jack Nicholson. The film debuted in the 'Documentaries on cinema' sidebar of Venice Classics at the 2019 Venice Film Festival, before its national debut at Sao Paolo Film Festival the following month. It is a feature directorial debut for actress Paz, who starred in Babenco's 2015 drama My Hindu Friend. 
Canada: Funny Boy (Deepa Mehta)
See the full story here.
Alberdi's sixth feature documentary is the first non-fiction title to represent her country in this category. It follows a private investigator in Chile who hires someone to work as a mole at a retirement home where a client of his suspects the caretakers of elder abuse. The Mole Agent premiered at Sundance in January 2020; the festival has a proud history of launching documentaries to Oscar success, having debuted close to 50% of Oscar best documentary nominees across the last decade. This is Chile's 25th international feature entry; the country's sole win came in 2018 for Sebastián Lelio's A Fantastic Woman, while Pablo Larraín's No was nominated in 2013.
Spanish stalwart Trueba went all the way to international feature glory in 1994 with Belle Époque, representing his home country – which he also did with The Dancer And The Thief in 2010. His feature Chico And Rita was nominated for best animated film in 2012. This is his first time representing Colombia, with a story based on Héctor Abad Faciolince's novel of the same name, which analyses Colombia's socio-political history through the figure of a writer remembering his University professor father. The film was a Cannes 2020 label selection and had its European premiere as the closing night of San Sebastián in September 2020. It is produced by Colombia's Caracol Televisión, and shot in Colombia, Spain and Italy. Curzon and Cohen Media Group signed UK-Ireland and North American deals on the title in June. Colombia has been nominated once for this award from 29 submissions with the 2015 film Embrace of the Serpent. Birds Of Passage made the shortlist in 2019; while last year's entry Monos was hotly-tipped for success but ultimately edged out in a crowded field.
Costa Rica: Land Of Ashes (Sofia Quirós Ubeda)
A 13-year-old girl is abandoned by her only motherly figure, and must decide if she wants to help her infirm grandfather die. Quirós Ubeda's debut feature launched in Cannes Critics' Week 2019, going on to play Munich, Warsaw and Göteborg, and winning the critics prize at Cairo. With this entry Costa Rica becomes one of the few countries to have more Oscar submissions directed by women than men (five to four). It is yet to receive a nomination.
Dominican Republic: A State Of Madness (Leticia Tonos)
After a group of mental patients escape from Nigua Psychiatric Hospital, Dr. Antonio Zaglul is appointed director of the establishment, charged with calming down the negative press. He is faced with a struggle between the madness inside the hospital walls and that which resides outside. This is Tonos' fourth feature, after 2011's Love Child, 2013's Cristo Rey and 2018's Juanita. The first two were also her country's Oscar representatives; although, like the country's 12 submissions to date, neither reached nomination stage.
Ecuador: Emptiness (Paul Venegas)
Ecuador becomes the first country in Latin America to choose its entry for the 2021 awards, with Venegas debut feature about two Chinese immigrants in Ecuador, whose fate is in the hands of bipolar gangster Chang. The Ecuadorian-Uruguayan co-production won the best Ecuadorian film award at the country's Guayaquil Film Festival, and will have its international premiere in a few days at Busan Film Festival in South Korea. This is Ecuador's ninth submission to the international feature award; the country is yet to reach either the shortlisting or nomination stage.
Guatemala: La Llorona (Jayro Bustamente)
This is only Guatemala's third-ever Oscar entry, following Luis Argueta's The Silence Of Neto in 1995 and Ixcanul, also directed by Bustamente, in 2016. La Llorona may represent the best chance yet of recognition on this stage; it debuted in Venice's Giornate degli Autori in 2019, winning the best film prize plus the director's award, before a festival tour that took in Toronto, El Gouna, San Sebastian, Zurich, London, Sundance and many more. Bustamente's third feature centres an aging paranoid war criminal, protected by his faithful wife, who faces death while being haunted by the ghosts of his past.
Mexico: I'm No Longer Here (Fernando Frías de la Parra)
See the full story here.
Panama: Causa Justa (Luis Franco Brantley, Luis Pacheco)
In El Chorrillo (a central district in Panama City, a military officer, a fisherman, an American businessman, a prostitute and a young man trying to keep his friends from joining the fighting live through the 1989 United States invasion of Panama. That invasion – named Operation Just Cause – lends both its name and background to the film. This is a debut directorial effort for both Brantley and Pacheco; the latter has producer credits including 2018 documentary Panama, and was an executive producer on 2014's Escobar: Paradise Lost. This is Panama's seventh Oscar entry in this category; none of the previous six have reached the nomination stage.
León became the first female Peruvian director to play in Cannes with her Directors' Fortnight selection in 2019. The film was recently picked up for the UK by nascent distributor Sovereign. The film follows a mother who, despairing at the abduction of her newborn daughter, enlists the help of a lonely local journalist. Peru has one nomination from 26 previous international feature entries, for Claudia Llosa's The Milk Of Sorrow in 2010.
Suriname: Wiren (Ivan Tai-Apin)
Suriname becomes the latest country to enter the Oscar international feature race for the first time, with this drama about a young deaf boy who fights for the rights of disabled people in his home country. Tai-Apin cast and executive-produced the film, as well as co-writing the screenplay with Sander Coumou. The South American nation has a population of under 600,000; its small film industry has previously produced titles including IDFA 2018 selection Stones Have Laws.
Venezuela: Once Upon A Time In Venezuela (Anabel Rodríguez Ríos)
Villagers in the Venezuelan community of Lake Maracaibo fight against pollution, corruption and neglect to keep homes and way of life. Rios' documentary – her debut feature film – was selected for Sundance 2020: a good sign, with the festival having launched multiple Oscar nominees and winners in the past. It is co-produced by the UK's Spiraleye Productions, alongside companies from Brazil and Austria. The closest Venezuela has come to an Oscar nomination from 29 previous entries was Alberto Arvelo's Libertador, which made the January shortlist in 2015
Asia
Bhutan: Lunana: A Yak In The Classroom (Pawo Choyning Dorji)
The directorial debut of Bhutanese photographer Pawo Choyning Dorji was shot on-location at the world's most remote school in the Himalayan glaciers. It centres on a teacher who is sent to the remote school for his final year of training. The high altitude, lack of amenities and increasingly cold weather make him want to leave as soon as he arrives but the local children launch a charm offensive in a bid to convince him to stay before the truly harsh conditions of winter hit. The film debuted at the London Film Festival, going on to play Busan and Palm Springs, where it won the audience award. Dorji was previously best known internationally as the producer of Hema Hema: Sing Me A Song While I Wait, which premiered in Toronto in 2016. Bhutan has only submitted one other film for the Oscar, Khyentse Norbu's The Cup in 1999, which centres on two young, football-crazed Tibetan monks and was produced by the UK's Jeremy Thomas – but it was not shortlisted.
Indonesia: Impetigore (Joko Anwar)
A rare genre title in contention for the international feature award: Anwar's eighth feature is a horror mystery about a girl who returns from the city to the village with her best friend in search of her inheritance, unaware of the danger in wait for her. This is Indonesia's 22nd submission to the award: no nominations or wins have yet arrived. 
Majidi represents his country for an impressive sixth time in the international feature category. His first, Children Of Heaven, received one of only three nominations from 25 previous submissions in 1999. Asghar Farhadi recorded two wins from the other two, for A Separation in 2012 and The Salesman in 2017. Sun Children follows 12-year-old Ali and his three friends who are entrusted to find treasure underground, as they attempt to support their families. The film debuted at Iran's Fajr Film Festival in February, going on to play Venice and Stockholm this year.
Israel: Asia (Ruthy Pribar)
Ruthy Pribar's debut feature premiered at the online Tribeca Film Festival in April, picking up an impressive three prizes – the Nora Ephron director prize, plus international narrative awards for best cinematography for Daniella Nowitz, and best actress for Shira Haas (2020 breakout star of Netflix miniseries Unorthodox). It is the de facto Israeli entry as winner of best picture at the country's Ophir awards. The film follows a young mother and her teenage daughter whose routine of mutual distancing is disturbed when the daughter falls seriously ill. This is Israel's 53rd submission to the award; the country has received ten nominations – including four out of five years between 2008-2012 – but has yet to take home the trophy.
See the full story here.
Jordan: 200 Meters (Ameen Nayfeh)
A Palestinian father trapped on the other side of the separation wall is trying to reach the hospital for his son, in Nayfeh's directorial feature debut, which comes after an extensive shorts career. The film debuted in Venice Days in 2020 where it won the People's Choice award, going on to play Reykjavik, London and El Gouna film festivals. This is Jordan's fourth-ever international feature Oscar entry, following Captain Abu Raed in 2009, nominee Theeb in 2016, and 3000 Nights in 2017. 
Malaysia: Roh (Emir Ezwan)
Horror Roh is Ezwan's feature directorial debut; he previously worked as a VFX supervisor on titles including One Two Jaga. Set in the past, the film centres a family which gets a visit from a strange little girl with a frightening prediction. This is Malaysia's sixth Oscar entry, with none of the previous five yielding any nominations.
Palestine: Gaza mon amour (Tarzan Nasser, Arab Nasser)
Palestinian brothers Tarzan and Arab Nasser were born in Gaza in 1988, one year after the last cinemas in the region were closed. Their debut short, Condom Lead, was the first Palestinian film to play in the official short film competition at Cannes in 2013. They followed it up with feature Dégradé in Critics' Week in 2015; and now Gaza mon amour, which premiered in Horizons in Venice in September 2020 and won the NETPAC award soon after at Toronto. It centres a sixty-year-old fisherman, in love with a lady who works at his local market, who discovers an ancient phallic statue in his fishing nets. Palestine only submitted to the international feature award for the first time in 2003; it has two nominations from its twelve entries to date, both for Hany Abu-Assad – for Paradise Now in 2006 and Omar in 2014. Salim Dau and Hiam Abbass (currently seen in HBO's Succession) lead the cast.
Singapore: Wet Season (Anthony Chen)
Chen becomes only the second Singaporean filmmaker to be selected twice solo as his country's Oscar entry, following industry stalwart Eric Khoo. Chen's Ilo Ilo – winner of the Caméra d'Or at Cannes in 2013 – was also submitted for the 2014 awards. Wet Season premiered in the Platform section at Toronto 2019, going on to play London and Thessaloniki. It centres a teacher and student at a Singapore high school who form a special, self-affirming bond. Singapore has never reached the nomination stage at the Oscars, with this being the country's 14th entry.
South Korea: The Man Standing Next (Woo Min-ho)
See the full story here.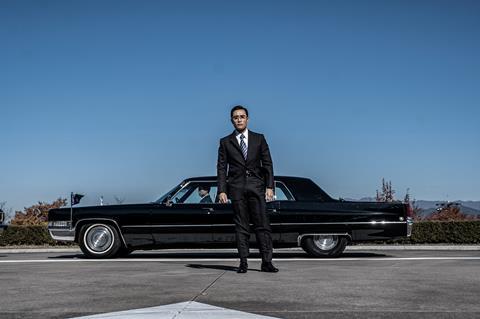 Taiwan: A Sun (Chung Mong-hong)
This drama, about a family torn apart when the youngest son is sent to a juvenile detention centre, won five prizes at the Golden Horse Awards in 2019, including best narrative feature, director and audience award. Director Chung's credits include Godspeed, which travelled to multiple festivals including Toronto and Tokyo in 2016, and Parking, which premiered in Un Certain Regard at Cannes in 2008. Taiwan has previously made the shortlist three times with films directed by Ang Lee: The Wedding Banquet in 1993, Eat Drink Man Woman in 1994 and Crouching Tiger, Hidden Dragon, which won the Oscar in 2000.
Europe
Papas scores an Oscar entry for his country with his feature film debut, shot in Albania, Kosovo, Italy, and the Republic of Macedonia in 2018. The film debuted at the Sarajevo Film Festival the following year, subsequently going on a festival tour that included Thessaloniki, Sofia, and a homecoming in Tirana, where Papas is head programmer. Open Door follows a married Albanian mother and her pregnant sister who try to find a man to play the part of the sister's husband before they meet up with their strict, traditional father. Albania first entered for the 1997 awards; it managed only once more in the following 11 years, although has now missed only two in 12 since then. It is yet to record a nomination.
Austria: What We Wanted (Ulrike Kolfer) 
A couple facing fertility issues finds their marriage tested on a vacation to a Sardinian resort – and the family next door only adds to the tension. Adapted from Peter Stamm's short story, this is the feature directorial debut of editor Kolfer, whose credits include Berlinale 2019 title The Ground Beneath My Feet (directed by Marie Kreutzer, a collaborating writer here – Sandra Bohle and Kolfer wrote the screenplay). What We Wanted is a Netflix title, scheduled for an online release on November 11; it is set for a theatrical release in Austria on November 6, through which it will qualify for contention. This is Austria's 44th submission to the international award; it has won twice, in 2013 for Michael Haneke's Amour and 2008 for Stefan Ruzowitsky's The Counterfeiters, and received two nominations for Götz Spielmann's Revanche in 2009 and Wolfgang Glück's '38 – Vienna Before The Fall in 1987.
Belgium: Working Girls (Frédéric Fonteyne, Anne Paulicevich)
Every day, three sex workers cross the border from France into Belgium to practice their trade. At the end of one particularly hot summer, all three share a secret that will bind them together forever. Paulicevich wrote the script for this Belgium-France co-production; it is the actress' first directorial effort, working with Fonteyne, who directed 2012's Tango Libre which Paulicevich also wrote. The film debuted at International Film Festival Rotterdam in January. Belgium has had seven nominations for this prize with no wins, most recently for Felix Van Groeningen's The Broken Circle Breakdown in 2014.
Bosnia and Herzegovina: Quo Vadis, Aida? (Jasmila Zbanic)
Set in 1995, this drama follows UN translator Aida, who tries to save her family after the Serbian army takes over the city of Srebrenica and begins the ethnic cleansing of its Bosniak population. The film debuted at Venice and was also screened at Toronto. Sarajevo-born writer-director Jasmila Zbanic previously saw her 2006 feature Grbavica: The Land of My Dreams submitted for the Oscar, after winning the Berlinale's Golden Bear, but it was not shortlisted. The country previously won the Academy Award in 2001 for Danis Tanović's No Man's Land.
Bulgaria: The Father (Kristina Grozeva, Petar Valchanov)
The Father is a comedy about a recently-bereaved widower who believes he can contact his late wife via a psychic, to the consternation of his son. It won the best film prize on debut at Karlovy Vary 2019, going on to play festivals including Toronto, London and Göteborg. This success sets it up as one of Bulgaria's most prominent Oscar contenders; the country has never received a nomination from 30 previous submissions, with Stephan Komandarev's The World Is Big And Salvation Lurks Around The Corner coming closest by reaching the January shortlist in 2010.
Croatia: Extracurricular (Ivan-Goran Vitez)
Croatia has one of the longest runs without any form of international feature representation: this is the country's 29th submission, and it has yet to reach the nomination stage. Director Vitez's third feature is a crime comedy-thriller about a recently-divorced father who takes his daughter's school class hostage on her birthday. The film debuted at Croatia's waterside Pula Film Festival in July 2019, before going on to play Chicago and Palm Springs festivals in the US.
Czech Republic: Charlatan (Agnieszka Holland)
With international feature submissions determined by the film's country of production, it is possible for a director to represent multiple countries across their career; however, this is rare in practice. With Charlatan, Agnieszka Holland achieves the impressive feat of appearing on the list for three different nations: she represented her native Poland twice (Pokot in 2018, and In Darkness, which was nominated in 2012), and was previously nominated for Angry Harvest for Germany in 1986. Berlinale 2020 premiere Charlatan is the story of a man gifted with exceptional abilities set against the background of the events of the totalitarian fifties. The Czech Republic's international Oscar peak came in 1997 when Jan Svěrák's Kolya won the award; nominations came in 2001 and 2004, while Václav Marhoul's The Painted Bird made last year's December shortlist.
See the full story here.
Estonia: The Last Ones (Veiko Õunpuu)
A committee drawn up by the Estonian Film Institute has picked Õunpuu's comedy-crime-western, which premiered at the hybrid Helsinki Film Festival in September 2020. It centres a young miner caught between his loyalty to the wild tundra where he works, and his own desires for his friend's girlfriend. 17 Estonian films have been submitted for this category, with one nomination for Zaza Urushadze's 2013 film Tangerines. 
Finland: Tove (Zaida Bergroth)
Spoken in Swedish and set in post-war Helsinki, the film tells the story of Tove Jansson, one of Finland's most beloved artists and authors, known internationally for her Moomin characters. It is Bergroth's fifth feature as director, and stars Alma Pöysti in the lead role. The film played as a TIFF Industry Selects title at Toronto Film Festival in September, before a theatrical release in its home territory the following month. Screen premiered the first trailer for the film in June. This is Finland's 34th submission to the international feature award; it has yet to win, with high points being a nomination for Aki Kaurismäki's The Man Without A Past in 2003 and Klaus Härö's The Fencer making the December shortlist in 2015.
France: Two Of Us (Filippo Meneghetti)
See the full story here.
San Sebastian jury president Luca Guadagnino called Dea Kulumbegashvili's debut feature "a revelation, a moment of authentic cinema that fills the screen with flames." This endorsement bodes well for a run to what would be only Georgia's second-ever nomination in the category, after a nod for Nana Jorjadze's A Chef In Love, the country's first entry, in 1997. Beginning takes place in a sleepy provincial town in Georgia where a Jehovah's Witness community is attacked by an extremist group.
See the full story here.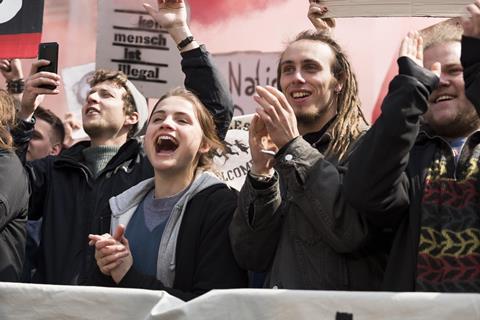 The feature directorial debut of Christos Nikou opened the Horizons section of the Venice Film Festival before going on to be selected for Telluride and Toronto. The prescient drama takes place during a worldwide pandemic that causes sudden amnesia and centres on a man who finds himself enrolled in a recovery program designed to help unclaimed patients build new identities. Executive producers include actress Cate Blanchett through her Dirty Films production company. Nikou has spent the past 10 years as an assistant director on features including Richard Linklater's Before Midnight and Yorgos Lanthimos' Dogtooth, which was the last film to make the Oscars shortlist for Greece in 2010.
Kosovo's seventh Oscar submission is both Morina's second feature film, and second time representing his country on this stage. Exile tells the story of a chemical engineer of foreign origin who feels discriminated and bullied at work, plunging him into an identity crisis. The film debuted at Sundance in January, and is produced by German company Komplizen Film, behind recent international hits Toni Erdmann, A Fantastic Woman, and Synonyms. Kosovo is yet to record a nomination from its six previous attempts.
Latvia: Blizzard Of Souls (Dzintars Dreibergs)
With a title of The Rifleman in several English-speaking territories including the UK, Ireland and Australia, the story centres Arturs, who finds some consolation in joining the army after losing his mother and his home. However, the First World War is nothing like he imagined. The film played theatrically in its home territory in 2019, becoming the highest-grossing film in Latvia for over 30 years, with predominantly online international debuts in 2020 due to the coronavirus pandemic. It is Latvia's 12th international feature entry, with no previous nominations. Dreibergs has previously directed sports documentaries including The Sixth Player and VEF 54th Season.
Lithuania: Nova Lituania (Karolis Kaupinis)
Kaupinis' debut feature is a historical drama about a Lithuanian geographer in the 1930s who, foreseeing the coming world war, plans to set up a 'reserve Lithuania' overseas to guard against occupation. The film launched at Karlovy Vary 2019 and has received 13 nominations in Lithuania's national film awards, for which the results are pending. This is Lithuania's 13th international feature entry, with no previous nominations or wins.
Luxembourg: River Tales (Julie Schroell)
Julie Schroell's documentary centres actor and teacher Yemn who, when a Chinese businessman wants to take control of the interoceanic route in Nicaragua, creates a play with the local kids to reflect on their history, their identity and the country's future. It was selected for the online Galway Film Fleadh in July. This is Luxembourg's 16th submission for the international feature prize, with none of the previous entries reaching the nomination stage yet. 
Montenegro: Breasts (Marija Perović)
Director Perović's third feature unites four friends at a 20th-anniversary high school reunion. One of them is gravely ill; in order to help her, the others must discover their true selves. The film was released theatrically in Montenegro in January, and in neighbouring Serbia the following month. This is Montenegro's sixth Oscar entry, with no nominations from the previous five.
Netherlands: Buladó (Eché Janga)
Netherlands Film and TV Academy graduate Janga represents his country for the first time on the Oscar stage with his second feature, a magical-realist tale about the differences in identity and perspective between a young girl, her father, and her grandfather. The film debuted at the Netherlands Film Festival in September. The Netherlands has made 52 submissions to the international feature award; a golden period brought three wins in 11 years, for Fons Rademakers' The Assault in 1987, Marleen Gorris' Antonia's Line in 1996, and Mike van Diem's Character in 1998. The most recent nominations came in consecutive years, for Paula van der Oest's Zus & Zo in 2003 and Ben Sombogaart's Twin Sisters the following year.
North Macedonia: Willow (Milcho Manchevski)
Manchevski scored an Oscar nomination with North Macedonia's first-ever entry in this category, with Before The Rain in 1995 (when the country was called Macedonia). He has also directed two further entries – 2008's Shadows and 2011's Mothers. The country received its second nomination last year for Tamara Kotevska and Ljubomir Stefanov's Honeyland, which also received a nod in best documentary. Willow debuted at Rome Film Festival in 2019, going on to play Tallinn Black Nights; it is the story of three women coping with issues of control over their bodies, tradition and adoption.
Norway: Hope (Maria Sødahl)
Sødahl's family drama was chosen as Norway's Oscar entry ahead of two other contenders – Jorunn Myklebust Syversen's Disco and Margreth Olin, Katja Høgset and Espen Wallin's documentary Self Portrait. Hope centres a 43-year-old woman who gets a terminal brain cancer diagnosis the day before Christmas, bringing her closer to her estranged husband and large family of children and stepchildren. The film debuted at Toronto in 2019, going on to play Berlin in 2020 and receiving eight nominations and two wins at Norway's Amanda awards. Hope is Norway's 42nd submission to the foreign-language Oscar award; the country has five previous nominations, most recently for Joachim Rønning and Espen Sandberg's Kon-Tiki in 2013, but is yet to win.
The country that produced Andrzej Wajda, Krzysztof Kieślowski, Roman Polanski, and Agnieszka Holland is on something of a roll in recent years at the Oscars. Six nominations at the last 13 ceremonies include Jan Komasa's Corpus Christi last year and Paweł Pawlikowski's Cold War the year before; with the latter director's Ida winning the prize in 2015. Co-written with Michal Englert, this is Szumowska's 10th feature and first Oscar entry, centring on a Ukrainian migrant working as a masseur who becomes a guru-like figure in the gated community where his clients live. It received its world premiere in competition at Venice 2020.
This is Portugal's 37th submission to the international feature award; the country has only missed four years since its 1981 first entry, and has entered every year since 1998, but is still waiting for its first nomination. Listen is the debut directorial feature of actress Rocha de Sousa; it launched in Horizons at Venice 2020, going on to play El Gouna and Zagreb. Set in the suburbs of London, it follows a couple who face serious difficulties when social services raise concerns about the safety of their three children; the process is exacerbated by one of the children being deaf. Listen was produced by Portugal's Bando à Parte and the UK's Pinball London.
Romania: Collective (Alexander Nanau)
Nanau's documentary has already secured both a US and UK release on November 20, through Magnolia in the former and Dogwoof in the latter, both in partnership with Participant Media. The Romania-Luxembourg co-production debuted at Venice 2019, before going on an extensive festival tour including Toronto, Zurich, IDFA, Sundance, and Docaviv. In the film Nanau follows a crack team of investigators at the Romanian newspaper Gazeta Sporturilor as they try to uncover a vast health-care fraud that enriched moguls and politicians and led to the deaths of innocent citizens. Romania has never received an Oscar nomination from 35 previous entries in this category; the closest was Cristian Mungiu's Beyond The Hills, which made the January shortlist in 2013.
Russia: Dear Comrades! (Andrei Konchalovsky)
Moscow native Konchalovsky represents his country for the third time on the Oscar stage with this Venice 2020 Competition title, a historical drama about the government massacre of striking workers in the small industrial town of Novocherkassk, seen through the eyes of a devout party activist. Konchalovsky previously directed 2003 entry House Of Fools and 2017 entry Paradise, the latter of which made the December shortlist. This is Russia's 28th submission to the award; the country has seven nominations in total, with Nikita Mikhalov's Burnt By The Sun winning the main prize in 1995. Kantemir Balagov's Beanpole made the December shortlist for the 2020 ceremony.
Slovakia: The Auschwitz Report (Peter Bebjak)
Bebjak's drama tells the true story of two Slovak Jews who, with the help of their fellow inmates, staged an escape from the notorious extermination camp during the Second World War, before travelling back to their native land to unveil the truth about Auschwitz. Beta Cinema acquired world sales rights earlier this year. It is Bebjak's sixth feature and second Oscar entry after The Line in 2018; Slovakia has no previous nominations or wins from 23 submissions.
Slovenia: Stories From The Chestnut Woods (Gregor Božič)
An elderly carpenter and a lonely young chestnut saleswoman meet in a decrepit forest on the Yugoslav-Italian border and exchange memories of the past and ponder their futures. Božič's Toronto 2019 premiere was a hit on the festival circuit, going on to play at Tallinn Black Nights, Glasgow and Shanghai, and winning all 11 prizes for which it was nominated at the 2019 Slovene Film Festival. It is the feature debut for its director, who has previously worked as cinematographer on titles including Playing Men and Oroslan. 23 previous entries have brought no nominations or wins for Slovenia.
Spain: The Endless Trench (Aitor Arregi, Jon Garaño and Jose Mari Goenaga)
Spanish Civil War drama The Endless Trench won two Goyas, for best leading actress (Belén Cuesta) and best sound. It premiered at San Sebastián in 2019 where it won the Silver Shell for best director and the jury prize for best screenplay. Netflix acquired global rights. 
Sweden: Charter (Amanda Kernell)
This year's Swedish Oscar Committee, chaired by Swedish Film Institute head Steffen Andersen-Møller, picked Amanda Kernell's family drama Charter, her follow-up to the acclaimed Sami Blood (2016). Charter had its world premiere in Sundance and stars Ane Dahl Torp as a mother going through a bitter divorce who abducts her children to the Canary Islands. International sales are handled by TrustNordisk. The other shortlisted films were Roy Andersson's About Endlessness and Nathan Grossman's documentary I Am Greta.
Switzerland: My Little Sister (Stéphanie Chuat, Véronique Reymond)
This drama centres on a brother and sister, played by Nina Hoss and Lars Eidinger, who reconnect as he recovers from leukaemia. It received its world premiere in competition at the Berlinale. It was written and directed by Chuat and Reymond, marking their second fiction feature after The Little Bedroom, which was Switzerland's Oscar entry in 2011. Beta Cinema handles worldwide sales on My Little Sister, which is due for a Swiss release at the beginning of September and Germany and Austria in October. The last time Switzerland made the final shortlist (and won) was in 1990 with Xavier Koller's Journey Of Hope.
Turkey: Miracle In Cell No. 7 (Mehmet Ada Öztekin)
Öztekin's drama about the relationship between a wrongly-incarcerated, mentally ill father and his six-year-old daughter is an adaptation of a 2013 Korean film with the same English title. It premiered in cinemas in Germany in October 2019, launching online in multiple territories in March this year. Turkey has never received an Oscar nomination in this category from 27 previous submissions; five of these came from renowned director Nuri Bilge Ceylan, who came closest to a nod when reaching the January shortlist with Three Monkeys in 2009.
Ukraine: Atlantis (Valentyn Vasyanovych)
This dystopian drama revolves around a PTSD-suffering former soldier who struggles to adapt to life in near-future, war-torn eastern Ukraine. Directed by Valentyn Vasyanovych, it won best film in the Horizons strand of the Venice Film Festival in 2019 and went on to win several other awards at international festivals. It marks the fourth feature of Vasyanovych, who previously served as producer, cinematographer and editor on The Tribe, which won the Critics' Week grand prize at Cannes in 2014. Ukraine has yet to have a film nominated for the Oscar.