The Batman – starring Robert Pattinson (Cedric Diggory), Zoë Kravitz (Leta Lestrange, Fantastic Beasts), and Colin Farrell (Percival Graves, Fantastic Beasts) – was already a year away, with a premiere date of October 1, 2021. But with production halted by the pandemic, then briefly halted again by a positive COVID-19 diagnosis for Pattinson, we now won't be seeing this new incarnation of the Bat taking flight until March 4, 2022. What else can we say at this point? It is what it is.
But in the interest of minor suspense, you can read about the second film delay under the Fantastic Beasts toggle below.
The first season of All Creatures Great and Small – starring Matthew Lewis (Neville Longbottom) and produced by Sir Colin Callender (producer, Harry Potter and the Cursed Child) – has concluded on Channel 5 in the United Kingdom, and viewers are already missing the smash-hit series. Lewis formally expressed his delight with the show's reception on Instagram, noting that he can't wait for United States viewers to get their turn. All Creatures Great and Small is slated to arrive on PBS's Masterpiece on January 10, 2021.
As MuggleNet recently let you know, Chris Rankin (Percy Weasley) is preparing to star as the Fairy Godfather in an interactive live pantomime performance of Cinderella, and the actor talked about that and his Harry Potter experience this week with the Irish Mirror. Asked if he kept in touch with any of his Potter costars, Rankin noted that he remains close with Stanislav Yanevski (Viktor Krum), Sean Biggerstaff (Oliver Wood), and Evanna Lynch (Luna Lovegood).
I always say it's a bit like when you leave school and there's people who you keep in touch with regularly, go for dinner with, doing comic cons and circuits like that. There are quite a few of us that still see each other, under normal circumstances, on a regular basis. Equally, there are people who, through no malice, you don't have much in common with and for no particular reason, just drift away from. It's just life. There are some I see a lot more of and some I haven't seen in donkey's years but not because we don't like each other; it's just circumstances.
Netflix celebrated the upcoming release of Mank – starring Gary Oldman (Sirius Black) as Herman Mankiewicz and Tom Burke (Cormoran Strike, C.B. Strike) as Orson Welles – this week with a new teaser and a few behind-the-scenes images. As a refresher, Mank tells the story of screenwriter Mankiewicz and his race to finish the screenplay for Citizen Kane despite battles for credit with Welles. The film is set for a November limited release in select theaters before making its way to streaming on December 4. You can view the teaser and images below.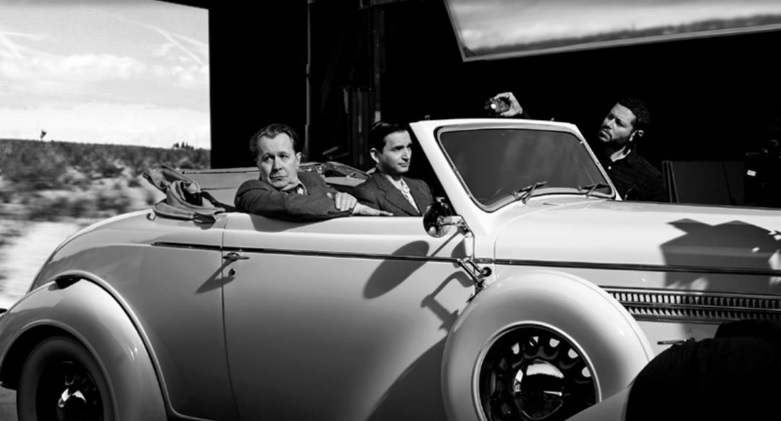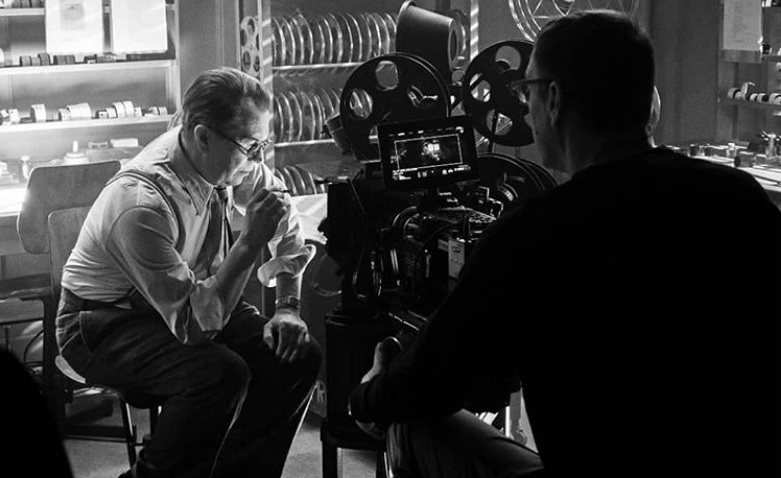 Channel 4 is planning to adapt the Sir Quentin Blake children's book Clown as a half-hour special using hand-drawn animation techniques, and Helena Bonham Carter (Bellatrix Lestrange) has signed on to narrate. Deadline Hollywood reports that Quentin Blake's Clown will "bring to life the adventures of a little toy clown, thrown away with a load of old, discarded toys, as he goes on a journey to find a new loving home for himself and his friends." A short making-of feature will accompany the program and include contributions from Bonham Carter. The special is set for a Christmas release, and we'll keep an eye on international distribution.
Elsewhere, Henry Cavill, who portrayed Sherlock Holmes in the recent Netflix hit Enola Holmes – starring Bonham Carter, Fiona Shaw (Petunia Dursley), and Frances de la Tour (Madame Maxime), and written by Jack Thorne (playwright, Harry Potter and the Cursed Child) – has released a blooper reel from the movie, and you can chuckle at that below.
Mrs Harris Goes to Paris, a new film adaptation of Paul Gallico's 1958 novel Mrs. 'Arris Goes to Paris, is in the works, and Deadline Hollywood says filming has begun in Budapest, Hungary. Jason Isaacs (Lucius Malfoy) will star as Archie, with Lesley Manville (Phantom Thread) as Ada Harris, a cleaning woman in 1950s London, England, who falls in love with a Christian Dior dress and gambles everything for the chance to own it. Filming will move from Budapest to London, then to Paris, France.
Isaacs's 2019 release, Skyfire, meanwhile, has had its North American rights acquired by Screen Media and will be released in theaters and on demand in December. The film made its debut in China, topping the box office on its first day. Isaacs plays Jack Harris, and you can check out the trailer below.
We let you know
back in May 2019
that
Natalia Tena
(Nymphadora Tonks) had been cast in the psychological thriller
Baby
, and
Variety reports
the film will make its world premiere in competition at the Sitges Film Festival in Spain. Tena plays the Albino, and you can view the trailer and movie poster below.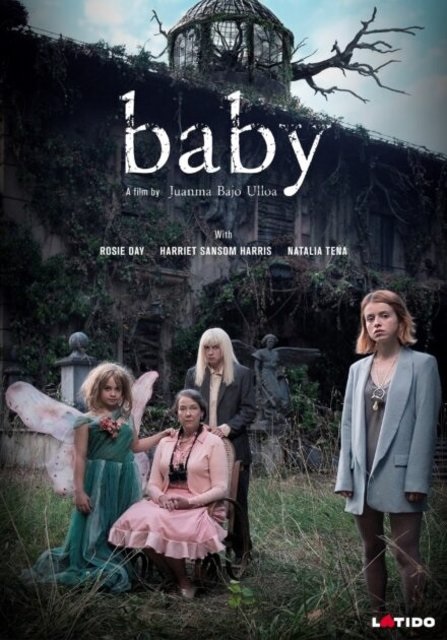 Theaters around the world are struggling to find ways to stay afloat amid the pandemic, but the Bridge Theatre in London has had success recently with its one-person plays, including Ralph Fiennes's (Lord Voldemort) outing in David Hare's COVID-19–themed play, Beat the Devil. Performances have been extended through November 7, and limited tickets are available on the Bridge's website. Meanwhile, Imelda Staunton (Dolores Umbridge) will be bringing her Talking Heads monologue, A Lady of Letters, to Sheffield Theatres November 9–11 and the Leeds Playhouse November 12–14.
It's been a while since we've heard anything from the Cruella camp, but a new synopsis has emerged, thanks to the upcoming release of the Disney Live Action Cruella Original Novel. Dame Emma Thompson (Sybill Trelawney) plays the Baroness in the tale of how Cruella de Vil (Emma Stone) became her chain-smoking, puppy-hating self. The movie is set in 1970s London and is still on track for a May 28, 2021, release. You can peruse the synopsis below and click the Amazon button to preorder the book, which is set for an April 13, 2021, release.
Teenaged Estella has a dream. She wishes to become a fashion designer, having been gifted with talent, innovation, and ambition, all in equal measures. But life seems intent on making sure her dreams never come true. Having wound up penniless and orphaned in London at 12, four years later, Estella runs wild through the city streets with her best friends and partners-in-(petty)-crime, Horace and Jasper, two amateur thieves. When a chance encounter vaults Estella into the world of the young, rich, and famous, however, she begins to question the existence she's built for herself in London and wonders whether she might indeed be destined for more after all. When an up-and-coming rock star commissions Estella to design him a signature piece, she begins to feel as though she has truly arrived. But what is the cost of keeping up with the fast crowd – and is it a price Estella is willing to pay?
Buy on Amazon
In other Thompson news, the actress and fellow actor Gael García Bernal penned an editorial this week for IndieWire about the importance of optimistic narratives in these difficult times, referencing the Messages from the Future II: The Years of Repair animated short we let you know about last week. You can read the full editorial on IndieWire's site, but here's an excerpt:
The best utopian storytelling is not just indulging in wild-eyed futurism, divorced from the hard reality of people's lives. In fact, what we need right now is a picture of our future grounded in the best of our present. For us, much of that is to be found in the crucible of the streets – in the articulate political demands, creativity and courage of social movements, organizing in the midst of pandemic, climate chaos, and authoritarianism.
Thompson is also joining chef Gordon Ramsay in backing a National Health Service (NHS) campaign urging people to continue to call on their doctors if they are worried about a symptom that could denote cancer. According to the Evening Express, nearly half of UK residents indicated they would delay or not seek medical advice at all in such a situation, with 22% giving the ongoing pandemic as their reason for not seeking help. Thompson and Ramsay will appear in social media advertisements for the campaign, through which medical professionals aim to assure individuals that all medical issues continue to be taken seriously despite the current climate.
A list of the favorite sketches of beloved British comedienne Victoria Wood has been discovered in a notebook, the Express reports, and the BBC has committed to compiling them into a two-part special in her memory. Among the sketches is a contribution from Dame Julie Walters (Molly Weasley). The broadcast is expected prior to the end of the year, and we'll keep an eye out for more information.
The 2020 London Film Festival is underway, and its scheduled screenings include films starring Fiona Shaw, Gemma Jones (Poppy Pomfrey), and Simon McBurney (voice of Kreacher). McBurney's films include the Irish animated feature Wolfwalkers and Willem Dafoe–starrer Siberia, both of which were screened today. It was also announced this week that Wolfwalkers would premiere December 11 on AppleTV. As for Shaw and Jones, their film Ammonite – starring Kate Winslet and Saoirse Ronan – will close the festival on October 17. It's still slated for a November 13 theater release. You can view trailers for all three movies below.
In addition, you can listen as Shaw discusses her roles in
Harry Potter
,
Killing Eve
, and
Enola Holmes
on
John Fardy's Screentime podcast
.
We let you know last month about Helen McCrory's (Narcissa Malfoy) and Katie Leung's (Cho Chang) new series with Hugh Laurie, Roadkill, and that it was set for a November 1 premiere on PBS. The BBC has now announced the show's UK debut: October 18 on BBC One. In preparation, you can check out the new trailer and a first look at McCrory in her role as British Prime Minister Dawn Ellison below. Leung plays Margaret Moore. Pretend politicians are always better than real ones, so we're looking forward to being distracted from the US election by this!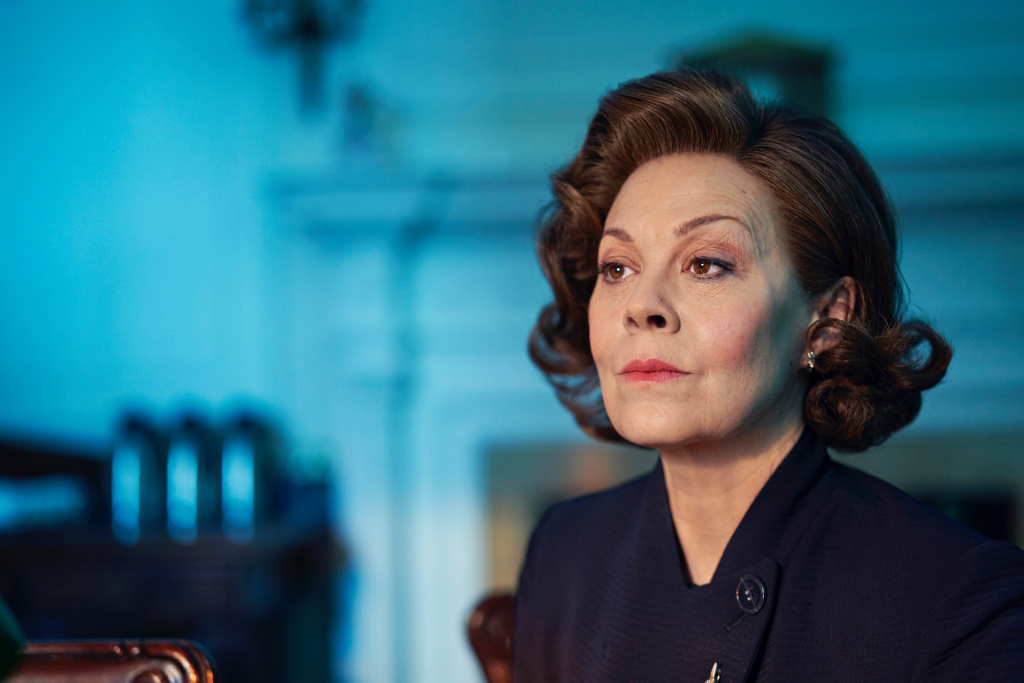 Deadline Hollywood has reported that Undergods, featuring Adrian Rawlins (James Potter), has had its global rights purchased by Myriad Pictures. Rawlins plays Dominic in the film, which is described as an "otherworldly journey through a Europe in decline – a collection of darkly humorous fantasy tales about ill-fated characters and doomed fortune." Well, darn it if that doesn't sound fun! We'll keep an eye out for release dates.
The people who keep bringing you After in its multiple forms with only slightly different plots may be fresh off the release of After We Collided, but filming is already underway in Bulgaria on After We Exchanged Insurance Information. Kidding. It's called After We Fell, which is only slightly less funny. These tales, inspired by Harry Styles fan fiction, star Hero Fiennes-Tiffin (11-year-old Tom Riddle) and Josephine Langford. It's also been reported that Shane Paul McGhie, who portrayed Landon in the first two films, has backed out of the series. Others, however, have joined, including Stephen Moyer (True Blood), Chance Perdomo (Chilling Adventures of Sabrina), and Mira Sorvino (Mighty Aphrodite).
In other Fiennes-Tiffin news, his quite-a-bit-more-serious film The Silencing is coming up on its October 21 DVD and television release dates in the Netherlands and Spain, respectively, and you can view a trailer below.
Season 3 of
The A Word
, starring
Lee Ingleby
(Stan Shunpike), is set to premiere November 4 on SundanceTV, and a new trailer was released this week. You can view that below. This season will find 10-year-old Joe, a child on the autism spectrum, dealing with living in two different places at once following the split of his mother, Alison (Morven Christie,
Grantchester
), and father, Paul (Ingleby).
MuggleNet
let you know last month
about
Robbie Coltrane
's (Rubeus Hagrid) involvement in the new season of Sky's
Urban Myths
, but
Pam Ferris
(Aunt Marge) also turned up this week in the first episode, titled "Les Dawson's Parisienne Adventure." She played Madame Gaudin, and if you don't have access to the series elsewhere, you can find the episode on YouTube. We won't tell. Coltrane's episode, in which he will play Orson Welles, will close out the season.
Speaking of British comedy, the legendary duo of Dawn French (the Fat Lady, Harry Potter and the Prisoner of Azkaban) and Jennifer Saunders has reunited for a new podcast, Chortle reports. On Titting About, the two will discuss everything from hobbies to holidays and school to sin. You can join in the fun by hitting the Amazon button below. And if you're unfamiliar with the pair, be warned: There will be strong language and adult content.
Listen on Amazon
French, meanwhile, sat down this week with the Telegraph to discuss life, love, motherhood, the pitfalls of being a young comedian in today's world, and her new novel, Because of You, which will hit shelves October 15.
A lot has happened in my life since I wrote my last novel ['According to Yes'] five years ago. I wanted to write something deeper, darker, and more layered. It had to be about the most important relationship in my life, and that is about being a mum, because whoever people think I am, that is the core of me. Motherhood is my greatest joy and greatest challenge, and it is the journey that never ends.
You can – and should – read the full interview at the link above, and you can preorder your copy of Because of You on Amazon. As a bonus, enjoy a few photos of French, taken for the Telegraph interview, below.
Buy on Amazon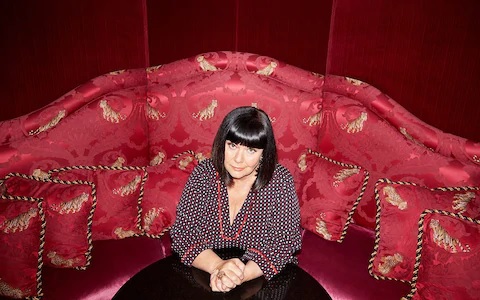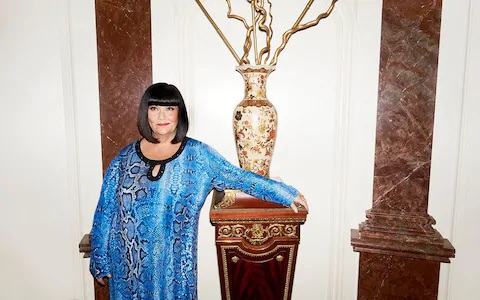 The new BBC America original drama The Watch released its first trailer this week at New York Comic Con ahead of a January 3, 2021, premiere on the network. The series will feature Ralph Ineson (Amycus Carrow) in a guest-starring role as the voice of Sergeant Detritus, a big stone troll. You can read the official synopsis and check out the trailer below.
'The Watch' follows an unlikely group of misfits, the City Watch, who are forced to find the guts to save the world, surprising even themselves in the process. The comedic yet thrilling series pits trolls, werewolves, wizards and other improbable heroes against an evil plot to resurrect a great dragon which would lead to the destruction of life as they know it.
The MCC Foundation, the Marylebone Cricket Club's charitable program, has announced that
Stephen Fry
(narrator, UK
Harry Potter
audiobooks) is signing on as a patron. The announcement was made today – World Mental Health Day – and you can read Fry's statement about
the club's announcement
below.
I am so proud to be a Patron of the MCC Foundation. Cricket was one of the very first sports to recognise the need to address openly the issue of mental health, and the Foundation is a flagbearer for this important cause in communities up and down the country. Our most celebrated cricketers are those that champion human characteristics, and it is those qualities that make the sport such a deep, enduring, and rich game. As more and more girls and boys are inspired by the magnificent summers of cricket we have recently had, the MCC Foundation will do all it can to encourage warmth, openness, and empathy amongst its participants alongside a fierce competitive spirit and hunger to improve physical skills. Such a combination ensures not just fulfilled and successful cricketers but contributes to happy fulfilment off the field too.
Fry also discussed his involvement, as well as his efforts on behalf of mental health, with Sky Sports.