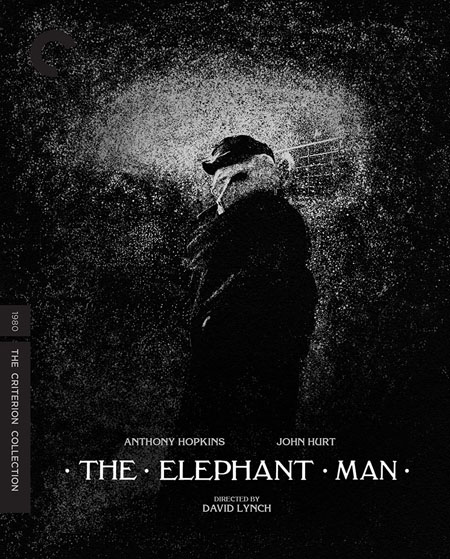 "PEACHY
KEEN"
By
Raymond Benson
David
Lynch is one America's national treasures as an artist. He is mostly known as a
filmmaker, of course, but he is also a painter and sculptor, a musician, and an
author. At the time of writing, Lynch is 74 years old. His filmmaking output
has slowed down considerably and these days he concentrates mostly on the fine
arts. Nevertheless, he is arguably the heir apparent to Luis Buñuel
as the foremost surrealist of our time.
And
to think… Lynch owes it all to Mel Brooks.
Okay,
maybe that's an exaggeration. Lynch's talent likely would have broken through
the barriers of Hollywood for him to become David Lynch in perhaps other
ways, but there is no question that Mel Brooks gave Lynch his first big break
in cinema.
Lynch
had made one feature film, Eraserhead (1977), a low-budget, bizarre,
surreal horror-comedy about fatherhood that became a darling of the "Midnight
Movie" phenomenon of the late 70s and early 80s. Then, as the story goes,
producer Jonathan Sanger got the rights to a screenplay by Christopher De Vore
and Eric Bergren about the life of John (in real life his name was Joseph)
Merrick, the so-called "elephant man." Merrick suffered unimaginable physical
deformity from birth, lived in poverty in Victorian London, worked in "freak"
sideshows, and tolerated horrible abuse and exploitation. Ultimately, he was
"rescued" by Dr. Frederick Treves, who was able to get him a permanent home
inside the London Hospital until Merrick's untimely death at the age of 27.
That's the story in a nutshell.
Sanger
approached his friend and colleague Brooks about the script. Brooks was in the
process of forming a production company, Brooksfilms, which would make other
pictures besides his own comedies. Brooks liked the script and decided that The
Elephant Man would be the first feature from Brooksfilms. But who would
they get to direct it?
Another
mutual friend, Stuart Cornfeld, suggested to Sanger that he see Lynch's Eraserhead.
This led to Sanger and Lynch meeting, and Lynch becoming enthusiastic about the
project simply because he liked the title. Brooks screened Eraserhead,
after which he told Lynch, "You're a madman! You're in!"
Thus,
David Lynch found himself at the helm of a Hollywood picture budgeted at $5
million to be shot in England, and featuring such classic thespians as Anthony
Hopkins, John Hurt, John Gielgud, Wendy Hiller, and Anne Bancroft (Brook's
wife)! Not bad for a man in his early thirties whose favorite expression was
"Peachy keen!"
The
Elephant Man is
a landmark, powerful movie that is easily one of the significant pictures of
the 1980s. Despite its grim subject matter, it was a commercial and critical
success, garnering eight Academy Award nominations, including Best Picture,
Best Director, Best Actor (Hurt), and Best Adapted Screenplay. It's a
monumental achievement, and it went a long way to show the entertainment
industry that David Lynch knew what he was doing.
The
movie is simultaneously harrowing, horrific, surreal, and beautiful. Shot in
glorious black and white, the "Lynchian" touches are ever-present, especially
in the dreamlike prelude and ending. At the time of release, fans of Eraserhead
could immediately see that the same director was in charge; for everyone
else, he was obviously a new talent to be reckoned with. While the film might
not be one of Lynch's personal pictures as writer/director (he did co-write the
script with De Vore and Bergren), his stylistic signatures are all over it.
Additionally, the acting is superb. John Hurt, in the title role, is brilliant
and heartbreaking. Anthony Hopkins otherwise carries the film as protagonist
Dr. Treves. Anne Bancroft, as the stage actress Madge Kendal, is also winning.
Mel
Brooks did not put his name anywhere in the credits for fear that audiences
would expect The Elephant Man to be a comedy. Nevertheless, Brooks
deserves a great deal of credit for getting the picture made.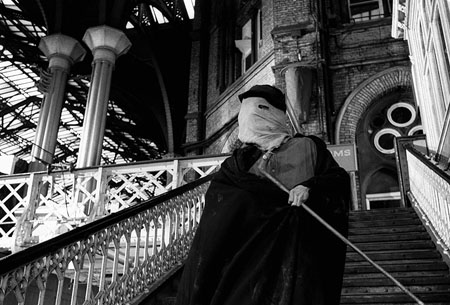 The
Criterion Collection presents a magnificent new 4K digital restoration with an
uncompressed soundtrack. The supplements are plentiful. Lynch and co-author
Kristine McKenna read (on audio) an engrossing lengthy section from their Lynch
biography, Room to Dream. (Room to Dream, by the way, is an excellent
book… it is a potent treatise on art, creativity, and life.) There are
archival interviews from various decades with Lynch, Brooks, Sanger, director
of photography Freddie Francis, makeup artist Christopher Tucker, and stills photographer
Frank Connor. Another audio recording from 1981 of a Lynch interview at the AFI
is a treat, but even better is the video interview of Lynch from 2006 conducted
by filmmaker Mike Figgis. There's also a 2005 documentary on the life of the
real Joseph Merrick, a 2001 documentary on the making of the film, and trailers
and radio spots. The booklet contains an excerpt from the book Lynch on
Lynch and a reprint of an 1886 letter to the London Times by Francis
C. C. Gomm (played by John Gielgud in the film) about Merrick.
The
Elephant Man sees
its first official Blu-ray release in the USA with this must-have edition from
Criterion. David Lynch fans will rejoice, to be sure, but The Elephant Man is
also an accessible, moving piece of art that any lover of cinema should see.
CLICK HERE TO ORDER FROM AMAZON